Air Conditioning
Our air conditioning specialists can assist you through every step of the air conditioning installation process, from air conditioning system design to air conditioning maintenance and repairs.
Air Conditioning Experts
You'll find that most commercial spaces have air conditioning or ventilation, regardless of whether you go into a supermarket, retail store, or office building. Businesses should consider air conditioning in their commercial spaces to maintain the comfort of customers and employees throughout the year.
The TFM installation team is available to install cooling and ventilation systems in your premises.
TFM technicians will visit your premises and assess your cooling, heating and ventilation needs. They will then give you a quote to suit your requirements. Our experienced air conditioning technicians have the expertise and knowledge to install refrigeration equipment that meets any need.
No matter your specific requirements, our team can install small AC units in the home, as well as industrial air conditioning for commercial applications.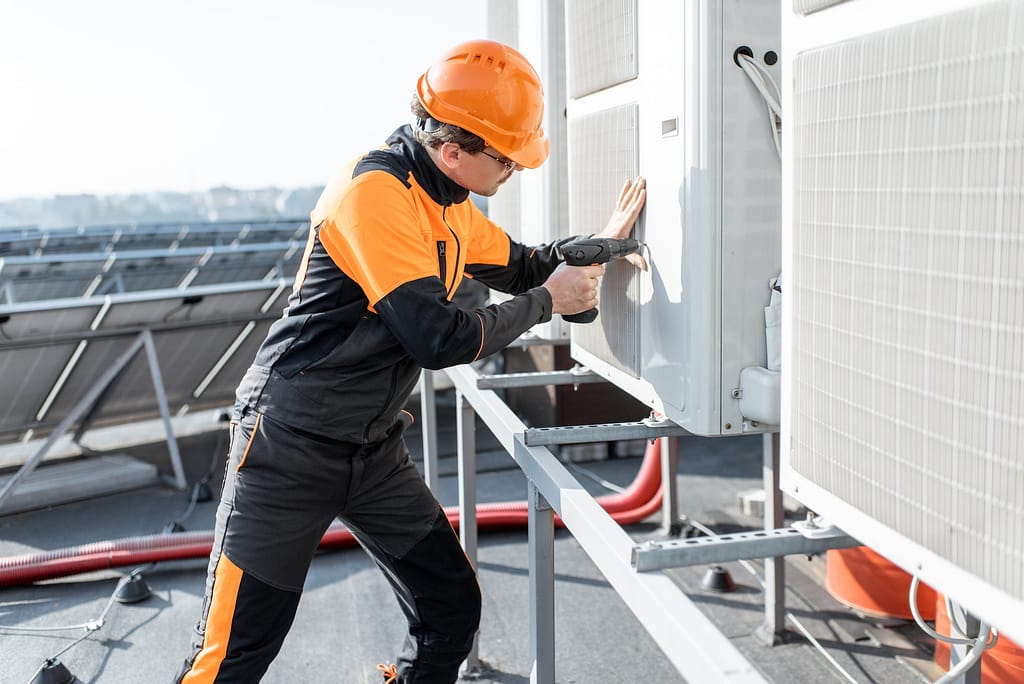 Air Conditioning Installation
Our F-Gas certified engineers are skilled in the installation of air conditioning systems from all the major manufacturers, including Mitsubishi Electric.
Our engineers and designers will help you choose the best solution for your office, shop or restaurant.
Our air conditioning installation team will work with you to determine the best way to optimise the cooling and heating of your premises.
We offer a variety of air conditioning systems that are suitable for domestic and commercial buildings, depending on your needs. Our engineers will install an air conditioner unit in your home or workplace. We are qualified to install equipment on residential or commercial sites.
Air Conditioning Repair
You can be confident that you have made the right choice when you contract us to fix your air conditioning systems. All parts are included and we offer a full warranty for all work. We also offer Planned Preventative Maintenance to make sure your system runs at its maximum capacity and efficiency.
All makes and models of air conditioners in East Anglia are repaired, no matter how small or large they may be. We know everything about air conditioning systems. All of our engineers have many years of experience. We usually repair or diagnose while at your premises unless parts are required. If we do, we will provide a quote and fit the part at a later time.
TFM is the best choice for reliable and professional air conditioning services in East Anglia. We offer superior services at a fixed cost. We aim to offer the same high-quality air conditioning repair services to all our customers.
For Air Conditioning Repairs in East Anglia, call the experts.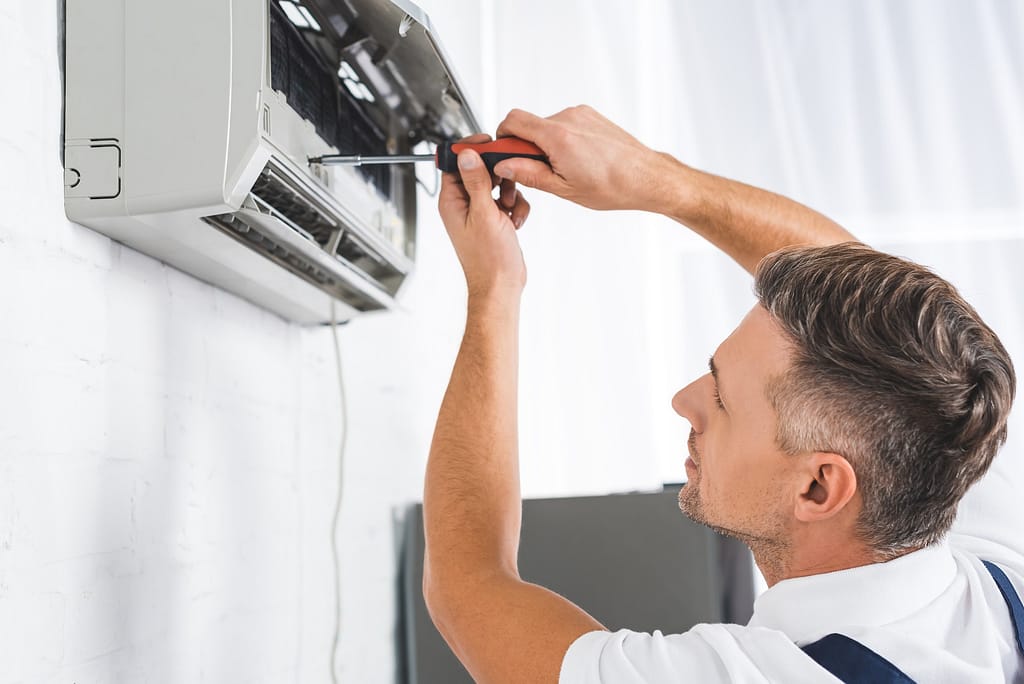 Air Conditioning Maintenance
While most people work a 9-5 job, air conditioners do not. In many commercial and residential environments, the air conditioning system is required to be on all hours of the day. Your business can reap the benefits of having your cooling systems maintained.
Don't wait for your cooling system to fail by not having maintenance performed. Many businesses don't consider it important and save money by not having their cooling systems serviced. This can make their cooling systems inefficient and cause higher electricity bills. This will also increase the risk of system failures which can lead to more downtime and increased costs for replacing critical components.
We offer bespoke Maintenance & Air Conditioning Services to all Air Conditioning Systems in East Anglia. No matter if it's a one-off service or an ongoing contract. Maintenance is recommended for commercial Air Conditioning systems. This will reduce breakdowns, increase energy efficiency, and keep them looking good.
Air conditioning maintenance contracts for a very low fee per unit can save you hundreds.
What Type of Air Conditioning Units are there?
There are many options for air conditioning systems.
This guide will help you determine which air conditioner unit is best for you.